Am Shalom Votes

Every Congregation Counts. Every Vote Counts.
Am Shalom has joined with the Reform Movement's Religious Action Center to encourage civic engagement. This nationwide, non-partisan effort is designed to promote and maintain Jews' historic and enthusiastic participation in the American electoral process. Get involved this election season!
Rabbi Yitzhak taught that "A ruler is not to be appointed unless the community is first consulted" (Babylonian Talmud Berachot 55a). Clearly, voting and participating in our democracy are Jewish values.
Kick Off: Pledge Your Commitment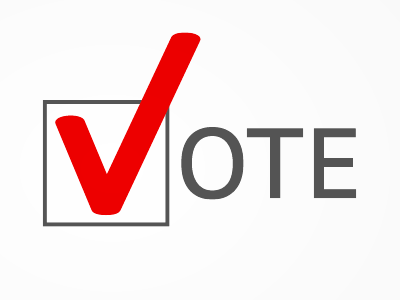 Your vote matters.
Commit to casting your vote, and share your voter plan, by filling out our (quick and easy) pledge card.
Unsure about your voter status, polling place, or whether you still need to register? Click here.
Get CREATIVE and Get SOCIAL with your Voter Commitment!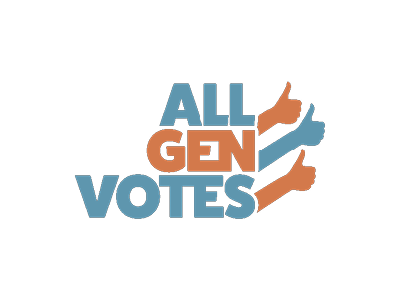 1. Grab your kid, parent, grandparent or neighbor and help each other complete:
2. Create a video (10-30 seconds) or photo and share your voter action story on our very own non-partisan All Gen Votes Instagram!
Say: "We just completed (the 2020 Census/our voter registration/voter registration check/our mail in ballot request).
3. POST your video on Instagram between September 8-November 3 and tag us @allgenvotes OR EMAIL your video to allgenvotes@gmail.com.
4. Questions? Call Julie Stark at 847.721.8391
Use Your Voice and Phone Bank!
.
We have partnered with JOSHUA, a grassroots, interfaith Wisconsin social justice organization, to urge citizens in voter suppressed areas to register and vote.
September 24, 1:00-3:00pm
Zoom training
September 24 – October 30
Receive call sheets and make calls
Please contact Ted Schaffner to sign up.
Questions? Contact Ted at 847.840.1429.
Write Postcards with Friends, Family or On Your Own
Sign up to complete 30 postcards to unregistered/deregistered voters in underrepresented areas (rural/urban).
Wednesday, September 9 • 11:00am-1:00pm
Postcard Pickup
Pick up your postcards in the Am Shalom Circle Drive. Postcards are available on a first come, first served basis.
You and your team watch the 8-minute training video to learn more about this initiative and learn exactly how to complete your postcards.
Wednesday, September 9 - Thursday, September 24:
Fill out your postcards on your own or join our Socially Distant In Person/Virtual Post Carding parties! (Locations and Zoom link sent once you sign up!)
STAMP each postcard with $0.35 stamp.
Friday, September 25
Deadline to return to your stamped postcards to Am Shalom's outside dropbox.
Sign Up:
Email Diana Marcus at dianamarcus@atproperties.com
Questions:
Call Julie Stark: 847.721.8391
Sun, March 7 2021
23 Adar 5781
Sun, March 7 2021 23 Adar 5781